The DripBar Las Vegas is owned by Health Shots Ent Inc. We are proud to offer our clients a wide array of healthy options…​
IV/IM Vitamin Therapy – (IV Therapy, IV Drip, IV Infusions, Drip Hydration)
HaloIR – Infrared Sauna with Salt Therapy,
Red Light/Near-Infrared Red (NIR) Light Therapy,
PEMF (Pulse Electromagnetic Frequency) Treatment,
Full Script Practitioner Quality Supplements – (Prescriptions,)
Hyperbaric Chamber coming 2Q23.
The foundation of our well-being lies at the cellular level. Cellular health is crucial for the optimal functioning of our brain, body, and overall vitality. We understand imbalanced cells can lead to the development of various diseases. Our wellness solutions are designed to proactively revitalize your cells, promoting a healthy, vibrant, and prolonged lifespan.
IV & IM Vitamin Therapy - NAD + IV Drips.
It is your lucky day…. Now you can be part of the secret strategies top athletes, executives, and celebrities have employed to effectively manage their demanding lifestyles.  IV Vitamin Therapy has long been a well-kept secret of the elite and affluent, it has now gained popularity in recent years, becoming more affordable and accessible to everyone.
HaloIR Infrared Sauna, Salt Therapy, Red Light Therapy
For centuries, holistic therapeutic solutions have been used as non-invasive methods for various health concerns. These treatments have been sought after for their potential benefits in improving circulation, detoxification, alleviating respiratory and skin ailments, as well as promoting wound healing and skin rejuvenation. With short sessions lasting between 20 to 45 minutes, you may start noticing positive changes in your health in as little as 4-6 weeks.
Pulse Electro-Magnetic Frequency (PEMF) Bemer
BEMER, an FDA-approved Class II medical device, is widely utilized in numerous hospitals and has also been in collaboration with NASA to support the health of astronauts. BEMER is designed to enhance the body's optimal functioning, promote the development of stronger tissue, and support the body's natural healing processes for improved well-being.
Supplements & Nutrition Aid
It is a face, consistency is indeed crucial when it comes to achieving worthwhile goals in life, including maintaining optimal health and wellness.  By incorporating daily use of nutritional supplements is very beneficial and are extremely important. It is necessary to be mindful of the quality, manufacturing process, ingredient sourcing, and absorption of the supplements you select. To ensure you have access to top-quality supplements, we have partnered with Full Script. By signing up for a free account, you can gain access to a wide range of high-quality brands conveniently shipped directly to you.  This process will ensure you have access to the best possible options for your health and wellness needs.
Hyperbaric Chamber coming late 2023
In the 20th century, hyperbaric chambers emerged as a valuable medical tool used in diverse fields to treat a range of conditions such as carbon monoxide poisoning, wounds, brain injuries, and radiation sickness. The use of hyperbaric oxygen therapy (HBOT) gained momentum in the 1950s due to its potential to accelerate the healing process. Presently, HBOT is employed in the treatment of various conditions, including stroke, autism, Lyme disease, and diabetic wounds.
Nicotinamide adenine dinucleotide (NAD) is a vital coenzyme existing  in all living cells.  NAD plays a crucial role in cellular energy production and metabolic processes. However, as we age, the levels of NAD in our bodies naturally decline.  This decline over the years results in decreased cellular energy and heightened oxidative stress.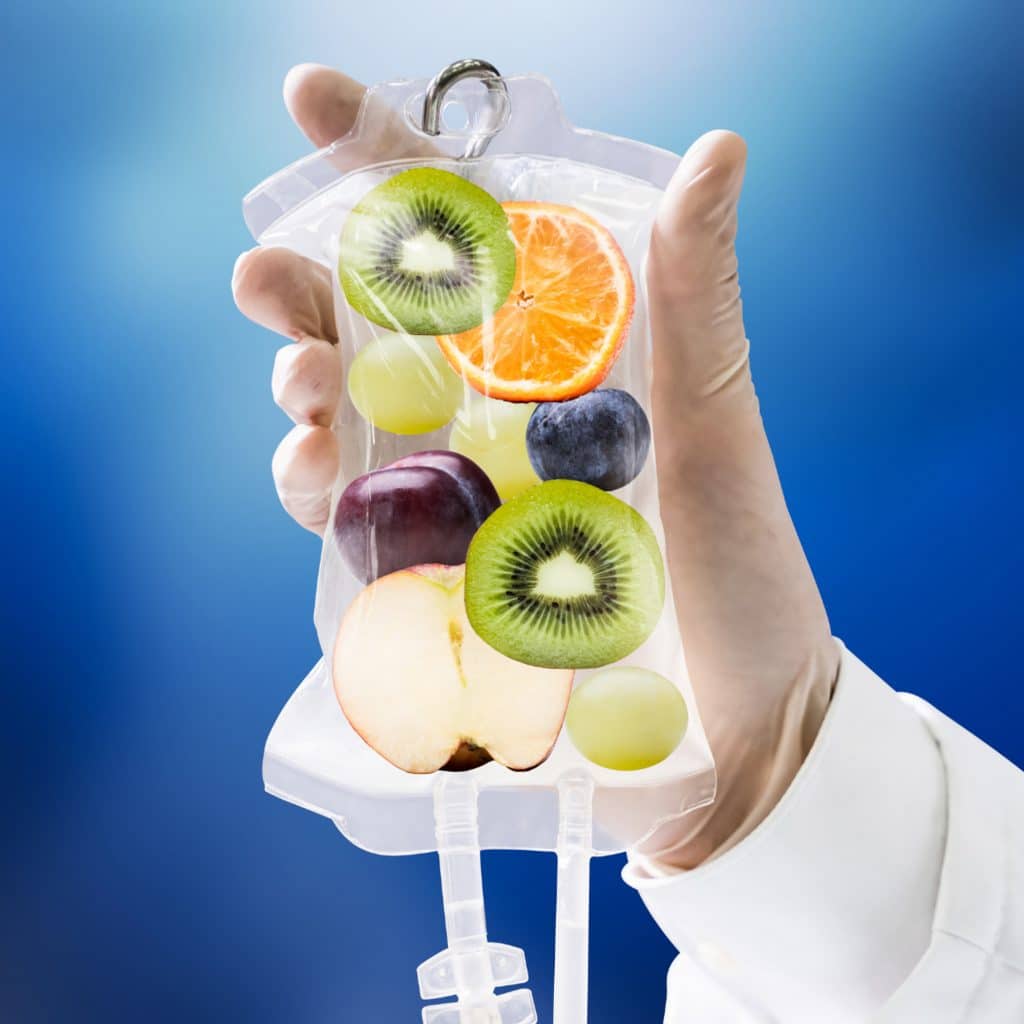 Monday, Wednesday: 10a – 6p
Tuesday: Closed
Thursday, Friday: 10a- 7p
Saturday: 9a – 3p
Sunday: 10a – 3p
702-846-0851
What our Clients say about us…

A friend recommended me to your company and it was the best day in my life. I feel perfect. E.R.


Best hour I ever spent in Las Vegas. I feel like I can party for days. D.M.

Thanks, I feel like I am 20 years old again. The IV therapy was quick, without pain and priced great. L.D.


It was fun and the feeling of the extra boost to my system was awesome. Best deal in Vegas. J.D.

My first visit I was so impressed I bought a membership and now each month I feel better and better. Y. H.


The vitamin therapy was superb. Fast, simple, no pain and within a few minutes I could feel a difference. I will be back often. H.R.E.

The IV treatment was a life saver. Never felt so good instantly in all my life. D.H.


You guys are amazing. Best I have felt in years. Your newest customer for life. Your Dripbar is great. E.Y.


Very professional, great staff and I really got a boost of energy after a night out in Vegas. O.T.

Message from Managing Partner Nathan Atkins
Health Shots Ent. Inc. is a leading provider of comprehensive wellness solutions with a strong emphasis on natural wellness. Back in 2013, we introduced a pioneering fitness franchise in Las Vegas. Over the course of a decade living in this vibrant city, we recognized the growing demand for a holistic natural wellness center. This realization led to the recent opening of The DRIPBaR Las Vegas in May 2022.
At our core, we are dedicated to delivering natural wellness solutions to our clients, which include Vitamin Therapy for Energy, Detox, Athletic Performance, Hydration, Anti-Aging, Weight Management, Chronic Health solutions (High Dose Vitamin C, NAD+, Vitamin D, ALA, Vitamin B), and much more. Our commitment to quality is reflected in our medically clean environment, where clients can access these solutions through IV therapy, IntraMuscular Shots, or Oral Supplements.
In addition to our IV therapies, we also offer complementary non-invasive wellness solutions such as Infrared Sauna, Halo Salt Therapy, (PEMF) BEMER, Red Light Therapy, and soon-to-be-added seated Hyperbaric Chamber. These integrative offerings are designed to enhance the overall wellness experience for our valued clients.
For further information on our comprehensive offerings and how we can support you in achieving your health and wellness goals, we invite you to contact us at 702-846-0851. Our knowledgeable team is eager to provide detailed information about our IV Las Vegas services and how our solutions can be of benefit to you.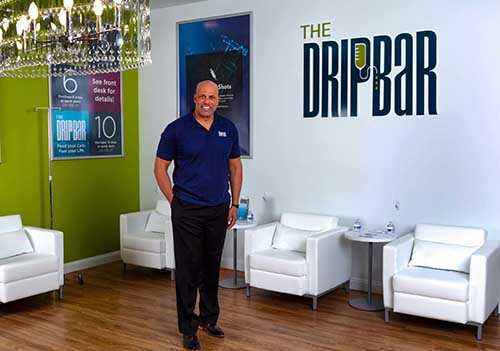 "Hello, my name is Nathan Atkins.  I would like to invite you for a visit of our newest facility, The DripBar Las Vegas.  We are located at 4579 W Flamingo Road Las Vegas, NV 89103.  We take your health seriously… come see how we can help you feel better."
702-846-0851